The Gym is the newest addition to the Ozar Wellness House. With a focus on everyday activities, entirely custom state-of-the-art equipment will provide total body functional strength training.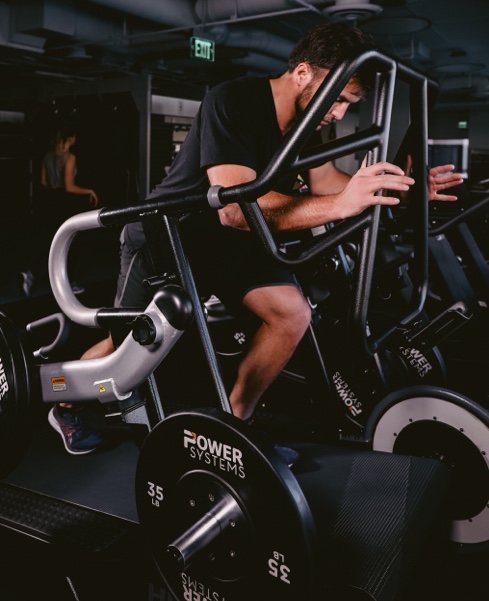 All equipment has been hand-selected by Dr. Ozar himself to ensure the most results with the least amount of strain on the body. The gym consists of top of the line classic strength and cardio equipment, such as the Olympic Weightlifting Platform with a bar and squat rack as well as benches and weighted machines. High-Intensity machines deliver an effective resistance training platform that captures the benefits of speed and agility, lateral training and sled training. A large portion of the gym is dedicated to the Functional Training Area, which is an open space largely dedicated to movement based modalities. It is a results-driven training environment.
Functional,
Custom, & Ready
Personal trainers take part in everyone of our gym sessions
Personal trainers take part in all gym sessions. Prior to any training program at Ozar Wellness House, individuals need to be assessed by a Chiropractor or Physical Therapist in the office. With a pre-assessment the providers at OWH are able to identify individual strengths and weaknesses to design a custom tailored program for the body's needs. Personal training allows direct and undivided attention. With specific guidelines from one of our Doctors and a curated functional fitness program, patients and members can be sure to reach optimal fitness goals and health.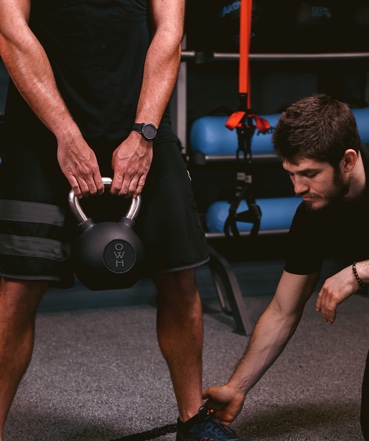 All new members to OWH receive a personal assessment so we can create a custom plan of action.
Stay Aligned with Ozar Wellness House